Virtual Interview with Juliana Loomer, author of Child of the Jotun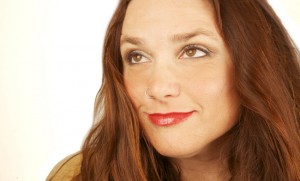 What is the title of your most recently published book?
What would you say Child of the Jotun is about?
The story is about a woman going through a life transforming spiritual experience, taking risks and allowing oneself to change in the most unexpected ways when one opens to the power of the gods.
Official synopsis here: In a cloistered Dominican convent in California, Sister Jennifer is informed by police that a terror from her past has been released from prison. Police assure her that she will be protected, but she knows the danger coming for her. Her prioress seeks a convent somewhere in the world to send the fearful nun for her safety. A convent in Norway answers the call. In Norway, the Sister meets an eccentric man that sets off an internal conflict, but when the man, Torvør, begins to draw her emotions and ignite her independence, everything she has believed in is challenged. The ancient gods of the north have also observed her arrival, and their power pulls Jennifer from her safe life, closer to Torvør. Can their friendship stop the tragic completion of an apocalyptic saga written by an Icelandic monk 1000 years ago? Or will the end come in a bargain to save her Sisters and friends from the wrath of the ancient gods? Torvør knows the truth and has only a short time to convince the Sister that she is not a servant of God, but a god herself.
Who is your favorite character?
The story revolves around a woman named Jennifer who is going through big changes, but my favorite character is her lover Torvør  who acts as teacher and guardian for her. Torvør embodies all the characteristic of who I as a person would like to be: strong, humble, loving, fearless, selfless to those he loves and terrifying to those who don't know him. He is the truth of who people really are in all the contradictions. No one is one dimensional, unless they are trying hard to be. We are all a collection of emotions and expressions.
What type of person do you believe this book will appeal to?
So far, the book has a strong appeal to women in the 30 year to 60 year range. I believe it appeals to everyone who is open to the magic of life and who is looking for an example of people who have courage to go where life takes them.
Can you tell us about one challenge you had to overcome in order to make this book a reality?
My biggest challenge was my own insecurity that anyone would care about the story I had to share. My friends and family were a huge support in gaining courage to publish the story. I am not a writer by trade or education, but after going through a professional editor and surviving the critique and rewrite, having a professional's support and encouragement was invaluable.
If you could give one piece of advice to every aspiring author, what would it be?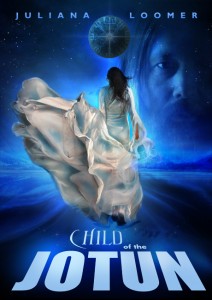 Write the story you would like to read. Don't try to write a book that is in a category like "romance" or "mystery" if you have something more to say. Book business is very invested in being able to market easily and putting artists work into boxes. Just write the story and figure out the details later.
What three words best describe your writing process?
Possession, chaos, and surrender.
What authors or novels have influenced your writing or style?
Though it seems impossible, considering my own rather serious writing style, authors like Douglas Adams have inspired my feeling of freedom to just write what you feel no matter how outrageous it is.
What are you currently reading?
The Nag Hammadi Library by Elaine Pagels. So interesting to go back into ancient texts and get a really different view of early religion.
Do you have any new projects in the works?
I have two more books in my series deep in the production pipeline. First will be out in the spring 2013 called Birth of a God, and then late next year the third book in the series called Terra Incognita. It is very important to all of us to continue to be creative, especially in such stressful times.
Is your work available in print, as a ebook, or both? Why did you decide to (or not to) publish in each format?
My books are available in both ebook and print. We launched my book in ebook first but had a demand for paper from customers so we are now offering them in print. Paper is obviously more expensive to produce, but there is something very satisfying holding a book. I end up carrying the books I like around with me in my bag even if I am not reading them just to continue to feel their energy. The ebook revolution is really cool too. So many books can be in one tiny device. Technology is really adding value to the business.
I hope you've enjoyed Juliana Loomer talk about her writing process and her book, Child of the Jotun!
Happy writing and reading until next time!
~Amy
_______
Click here to find out more about Juliana Loomer, and Dark Matter Publishing.
Child of the Jotun is available in hardcover, paperback, and ebook, here.