A Look at the 12th Doctor: Peter Capaldi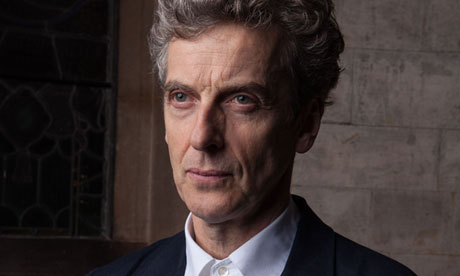 Just taking over the iconic lead role during a famous TV show's 50th year cannot be easy. Now add to that an epic level of fanfare including worldwide betting, internet speculation, an international simulcast live broadcast of the new casting, and a still upcoming 50th Doctor Who Anniversary special. It takes a certain level of fortitude to step into the role of a science fiction hero. Today, August 4th 2013 it was announced to the world that Peter Capaldi would be the 12th regeneration of the Doctor, lead of Doctor Who.
Geek Facts:
Peter started professionally acting in 1982, before Matt Smith (11th) was even born.

In 1994 he had over 30 credits to his resume. That year Peter won the Oscar  for the best short film (Live Action) for Franz Kafka's It's a Wonderful Life. This makes him the only Oscar winning incarnation yet.
Peter was the strong-willed but ultimately wrong father, Caecilius in Fires of Pomeii. Meaning 1) the Doctor sort of saved himself and 2) both he and Karen Gillian (Amy Pond) can trace their Doctor Who lineage to that episode.
He played the morally-torn John Frobisher in Torchwood: Children of Earth.

Peter was a favorite for the role with bookies but had fallen behind William Hill by the time they stopped taking bets on Friday.

He has been credited on IMDb as W.H.O. Doctor for World War Z for weeks now. People are still speculating on either or not it was a Moffat ruse.
Most audience members know him as a foulmouthed Malcom Tucker from BBC's In The Loop.
Peter played the Angel Islington in the 1996 mini-series version of Neil Gaiman's Neverwhere. (Gaiman wrote Doctor Who episode; The Doctor's wife)

Peter was born in Glasgow making him the 3rd Scot to take on the role. Sylvester McCoy(7th) and David Tennant(10th) flew  Saint Andrew's Cross atop the T.A.R.D.I.S. before him (metaphorically of course).