Interview: Carrie Cross, Writer of the Skylar Robbins Mystery Series
Writer Carrie Cross brought to the world the adorable and intelligent pre-teen detective, Skylar Robbins.  She took a break from her busy schedule to discuss with Victoria from the Geek Girl Project how she created Skylar Robbins Mystery Series and her inspirations.
GGP: Your books seem designed for those students just leaving elementary school but who aren't yet caught up in the drama of high school. What drew you to this group of readers?
Carrie Cross: My absolute favorite books of all time were the ones I read in my 'tweens. I have great memories of lying in bed on stormy nights reading Are You There God? It's Me, Margaret, The Changeling, The Velvet Room, Nancy Drew mysteries, and Harriet the Spy, while I listened to raindrops hitting the metal sill outside my window. Since books for this age group were the most fun to read, I thought that they would also be the most fun to write.
GGP: Skylar Robbins is a young girl fascinated by detective work. Why did you choose for your main character to want to be a real life detective?
Carrie Cross: I wanted to create a protagonist who was intelligent and rational, yet still vulnerable and cool. My favorite genre is Middle Grade mystery, so I thought a thirteen-year-old sleuth who liked to look for clues would make a fun main character. She's like a younger, hipper version of Nancy Drew.
GGP: Your main character is a strong young woman who faces her fears head on. What was your inspiration for Skylar?
Carrie Cross: My mom fit that description perfectly, so she was definitely a role model for Skylar. I wanted my main character to be relatable and admit her fears to the reader, while showing them smart ways to stand up to bullies and find the courage to try new things. We've all gone through the nervousness of the first day at a new school, had a relative or classmate who picked on us, and have experienced feeling left out. I hope Skylar can show the readers creative and clever ways to deal with issues like these.
GGP: Several places in the book you display a single fingerprint of a particular character. Are those real fingerprints or did you just draw them?
Carrie Cross: These were originally jpeg images of actual fingerprints I found online. My husband recreated them in Adobe Illustrator to clean them up and give them a more kid-friendly feel.
GGP: Skylar is into science. Her friend Kat is into sleight of hand and magic. Why did you choose to set up this dichotomy?
Carrie Cross: Without giving away too much of the book, I thought it would make a powerful story if rational Skylar had her world turned upside down when the spells she and Kat perform in an abandoned garden actually begin to work.
GGP: Skylar's new friend in the book associates herself with Wicca. Why did you choose to use the concept of white and dark magic with Kat and the group Demonia, respectively?
Carrie Cross: I didn't think Skylar would participate in black magic since she's an ethical girl with integrity. But, I needed her to be involved with magic in the story. So I thought, what young girl wouldn't want to experiment with witchcraft if the outcome was charming a cute boy or growing her own diamonds?
GGP: What sort of research did you do for the California settings in your book?
Carrie Cross: I was born in Santa Monica and lived there until I was six, and I also lived in Malibu for eight years. My husband Ed surfs, and we spend a lot of time at the beach. So describing the ocean at night, breaking waves, the pier, Malibu Hills, and the coastline were pretty easy for me. Also, when I was six years old, my parents decided we needed to buy a bigger house. We looked at a creepy two-story in Santa Monica Canyon, and I played hide-and-seek with the little girl who lived there. There were closets and secret hiding places with doors that opened into other rooms. Later, I wondered, "What if there was a clue hidden in one of those closets?" I never forgot that house, and it was the inspiration for my second book, The Mystery of the Hidden Jewels.
GGP: Your book recently won an award for best cover design. Who designed your cover and can you tell us about it?
Carrie Cross: My husband is a graphic artist and he designed it with a little input from me. We bought a j-peg of a young girl from a stock photography site and Ed used various techniques to tweak it and make her resemble my description of Skylar from the book. I can't pass up the opportunity to give him a plug: his website is www.mentalwarddesign.net, in case anyone needs artwork.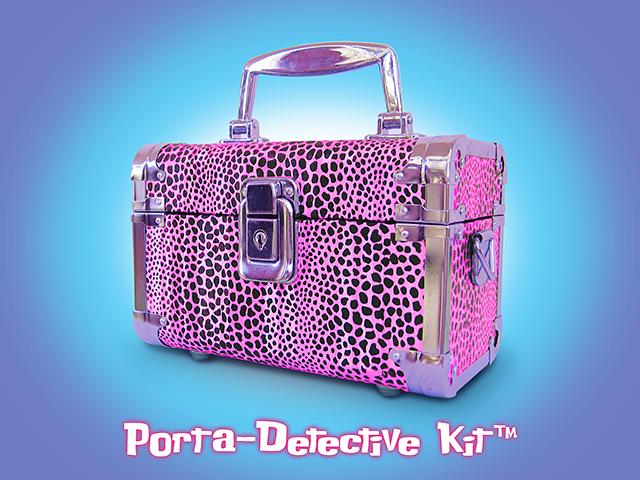 GGP: You have opted to self publish. Can you tell us about the process of getting your book from computer to print?
Carrie Cross: I used CreateSpace, Amazon's self-publishing arm, and it was actually pretty easy. Easy for me because Ed did all the formatting and created the cover! That is one of the reasons I decided to self-publish: I really wanted control over my book and especially its cover, and you don't get that publishing the traditional way. Writing the book and getting it just the way you want it is the hard part. Uploading it to CreateSpace was fairly painless. Now the marketing begins.
GGP: At the end of the book, you reference a sequel. When do you expect to publish The Mystery of the Hidden Jewels?
Carrie Cross: It should be available in Summer of 2014, and this one will be interactive. At the end of The Mystery of Shadow Hills, Skylar asks the readers to be her Secret Agents and help her decipher the clues in the sequel. One of the girls who read Shadow Hills started her own detective agency: Girls Secret Agency (G.S.A.). They have ten members who track clues and they are working on a case as we speak. I think some of them will become Skylar's first Secret Agents.
GGP: Do you write every day?
Carrie Cross: No, I need to relax before I feel creative, so I usually write on the weekends or whenever I'm on vacation and looking at the ocean. There's something about listening to crashing waves and looking at such a vast thing of beauty that is really inspiring.
GGP: Do you have any particular rituals for when you are writing?
Carrie Cross: Yes! I like to play, What if?  "What if Skylar opens a cupboard in her bedroom, uses her laser light, and finds a message written on the wall in invisible ink?" "What if she finds out her house has a hidden floor?" "What if she searches a turret and finds a clue hidden above a false ceiling?" Then I let my imagination try to answer the question. (All of these things happen in my second book, The Mystery of the Hidden Jewels.)
GGP: Where can our readers purchase your book?
Carrie Cross: It's available on Amazon. I'll also be signing copies at the West Hollywood Book Fair on Sunday, September 29, at 625 N San Vicente Blvd. in West Hollywood, California between noon and 2:00pm.
GGP: What are some words of wisdom that you can provide for girls who want to be detectives or writers?
Carrie Cross: I'll paraphrase Calvin Coolidge to answer that one. My mom had his famous quote, "Press On," framed over the desk where I used to do my homework, and "Persistence and Determination are Omnipotent," is my motto. Whether a girl wants to be a detective, a writer, or an astronaut, she needs to have confidence, keep trying, and never give up, and she can be anything she wants!
You can Follow the adventures of Skylar Robbins on her Facebook located at: https://www.facebook.com/teendetectiveskylar
As mentioned, Carrie Cross will be signing copies of her first novel, Skylar Robbins: The Mystery of Shadow Hills at the West Hollywood Book Fair, Sunday September 29th.