Gaga Invades the Comic World With "FAME"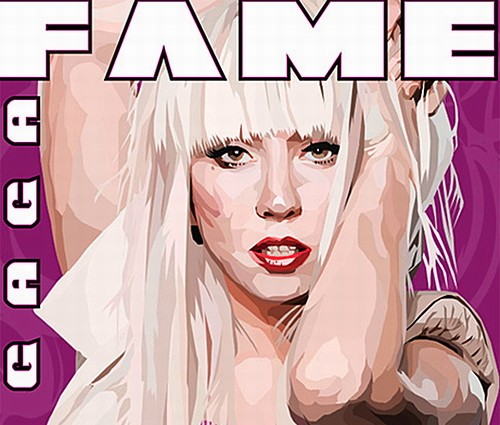 Since Lady Gaga hit the scene, no one can stop talking about her.  If this lady knows anything, it is how to capture your imagination and get you curious.  Sometimes it goes too far for most people to handle, taking the shape of meat dresses or songs about Jesus' best friend and betrayer, but there is something we can all agree on: This woman knows how to get noticed.
One of the wonderful things about Gaga is her immense passion to reach out to every walk of life.  Those who feel bullied, or different, or strange.  Her "Little Monsters."  Lady Gaga has inspired millions of all ages to be themselves, embrace that they were indeed born this way, and to celebrate what they were brought to this earth to do.  And really, what medium speaks to the odd, strange and huddled masses better than a comic book?
Yes, Lady Gaga has come to comic book land.  And what a splashy, poppy entrance she has made!  This comic book outlines the basic of Miss Gaga's life leading up to the present, incorporating everything up to her most recent performance of her new single, "Applause," which will be available on her album entitled "ARTPOP," coming out November 6.  This comic is envisioned by Michael Troy, and is definitely a piece of pop art that any Gaga fan would be happy to poster their walls with.
Although this comic is meant to be biographical, Troy does inject it with his only personal rock star flair, giving it the little edge and oddity that everyone associates with Mother Monster.  The artwork is dazzling, a delicious goldmine of bright, bizarre images that would be right at home in any club kid's bedroom.  There are definite references to Warhol, Haring, Lichtenstein, and they are given their proper due.  But Troy's own imagination brings a bright soul to this book.  The combination of familiar images and blinding creativity, blended with nearly every medium of pop art through the ages, makes this comic book a delight on the eyes.
Unfortunately, the book could do with some fact checking.  The book currently states "The Fame Monster" as Gaga's first album, with "Born This Way" being her second.  That is not the case.  These were her second and third albums.  Her first album, "The Fame," is what put her on the map with such hits as "Just Dance," and "Paparazzi."  That blaring error, along with a few typos scattered throughout the book, make the sparkle of this book dim.
As it seems to be that Troy takes his subject very seriously, you wonder if it is possibly the letterer's fault?  But be that as it may, the error is there, and I do hope it can be remedied eventually.
Still, if you are looking for some brilliant, Gaga-inspired artwork and a crash course on the diva's history, look no further.  May all her little monsters put our paws up, and shower her with applause.