Max Payne 3: The Complete Series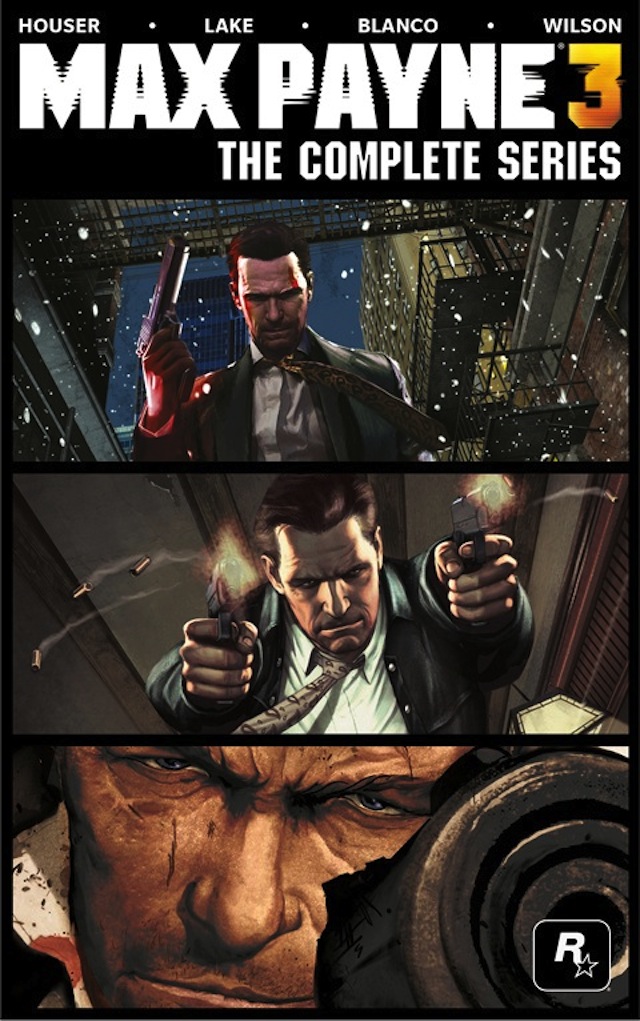 "I keep telling him, lay off the goddamn V, that S*** is a one way ticket to the nut house. Stick to cocaine like a normal human being."
Max, sitting in a dumpy bar in Hoboken, New Jersey is being mocked and tortured by the up-and-coming son Tony of newly curdled cream of violence Anthony De Marco. With each swig he's taken through waves of his past, building up to that start of Rockstar's Max Payne 3. See the father that doesn't warrant the name, the mother trying to hold it together, the people who cared and the ones who were loved and lost too soon.
Max Payne 3 – The Complete Series is only an interlude between the 2nd Max Payne franchise. However, you should not let this deter you. Co-written by the lead writer on Max Payne 3 the collection is witty, well-paced and fully entertaining as a quick read. Dan Houser, Vice-President of creativity at Rockstar, and Remedy's Sam Lake wrote the brief 52 page collection. Houser and Lake littered one off literary references and kept a quick pace as we waited for something, anything to happen in real time. This is not the book for you if you're looking for action.
Artists Fernando Blanco and Matt Wilson built a convincing gritty, desolate landscape of New Jersey around Max. The detail from page to page was gorgeous and kept a flow between panels. What deserves the most praise is the cover of each issue. So much detail was put into each one making the sadness palpable, the liquor flowing and the blood crimson. The images give you motion. They're more 3-dimensional than your average graphic novel. I think because of the material more care was taken because of the fan expectation of the intellectual property.
Become entwined as the layers are peeled back in the life of Max Payne. Max Payne 3: The Complete Series contains After the Fall, Hoboken Blues and Fight and Flight. Pick up your copy wherever books are sold; published as a collectable hardcover graphic novel by Titan Books.