Crafting With Cat Hair: Fur With a Purpose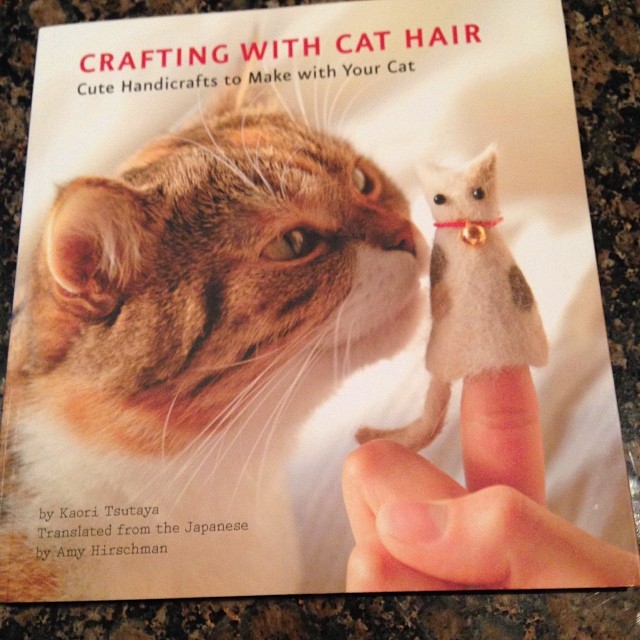 Taxidermy is messy. Re-articulating the bones of animals will make your neighbors shiver. Making projects out of fingernails or belly button lint? Gross. However, there is an option for the bizarre crafter who wants to play with animal fur and not have the neighbors preparing the number for your local mental facility.
Crafting with Cat Hair was originally written by Kaori Tsutaya in Japanese. The book was translated into English by Amy Hirschman. Each page is loaded with simple crafts involving cat hair; that badge of honor that all cat owner's find on their black work pants right before important meetings. With simple instructions, tons of how-to photos and helpful hints the book is a delightful (if not bizarre) way to spend an afternoon with one of the furriest members of your family. Basic tips on how to care of cats and their proper grooming are spread throughout the book, usually accompanied by various pictures of the cats who donated fur to the projects. Crafting With Cat Hair also includes a biography section at the end with photographs and descriptions of all animals who participated in the creation of the book.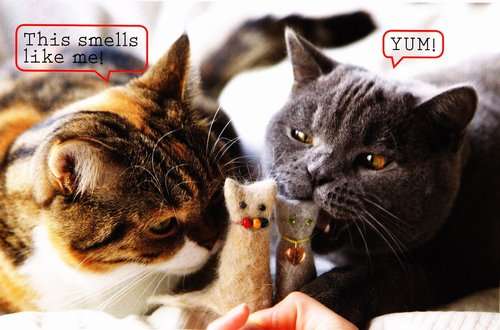 There are a few things you should know. First, the cat in question will either love the brushing and follow you around for the rest of their existence, or (like my cat) will try to claw your flesh into ribbons. Needless to say, I decided to stick with my roommate's sleek black feline and forgo my adorable, although homicidal, Siamese. Her cat is still following me around beginning to be brushed.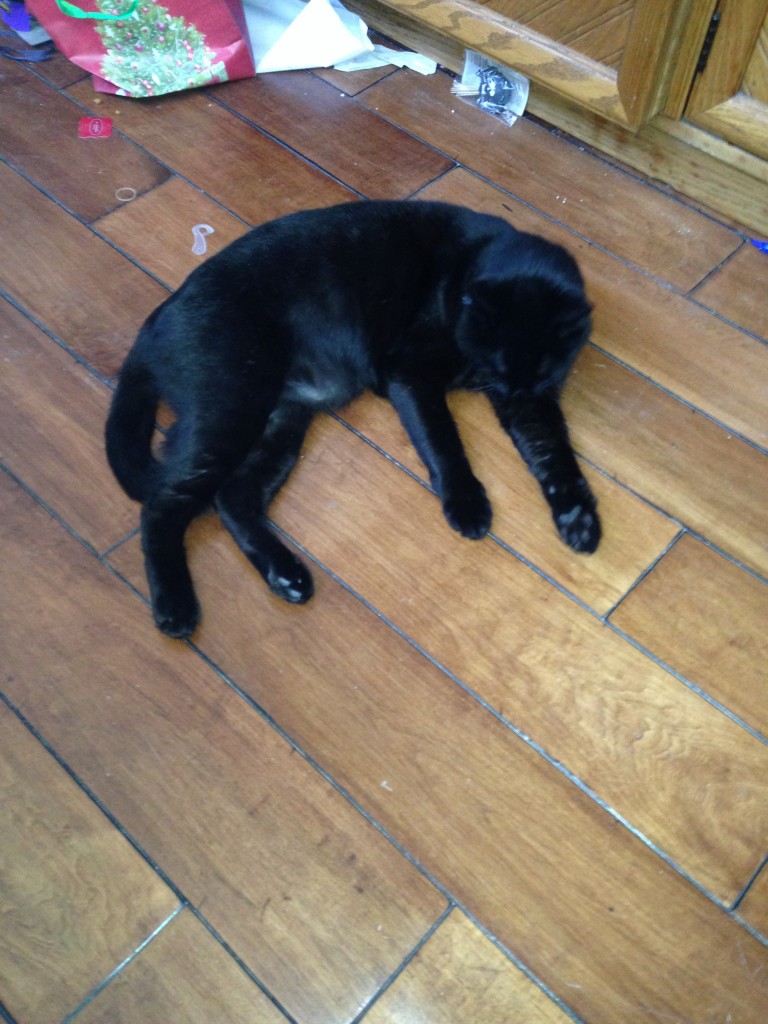 The simplest project in the book is a cat hair finger puppet. Using simple cardboard, tape, plastic wrap and, of course, cat hair, the reader is able to transform strands of cat fur into works of art. The most difficult range from pincushions to special additions to scarves and hats, but none are too difficult. An alternate danger is that you will start to feel that collecting cat hair is absolutely normal and that visitors will not think it's weird at all when you pull the hair off a cat brush and put it in a container for later.
Unfortunately, if you are allergic to cat hair and dander, this is not the book for you. The book cannot solve your allergy problems. If you're a worshiper of Benadryl or cat allergy free, Crafting With Cat Hair is fantastic entertainment.