Interview: Setsu Shigematsu, Creator of The Guardian Princess Alliance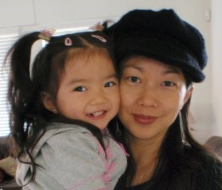 Setsu Shigematsu is the brilliant writer of a new series of princess books for strong girls, The Guardian Princess Alliance.  She has a Ph.D. from Cornell and is currently an Associate Professor at the University of California, Riverside. With two daughters (Taer and Saya), Setsu saw the impact of the Princess culture on young girls and sought to find a way to make it a healthy and constructive experience. Recently, she has been featured on NPR and CNN Latino. She took time from her busy publishing and teaching schedule to talk to the Geek Girl Project about her work.
GGP: How did you come to start writing the stories for the Guardian Princess Alliance? Why did you feel it was so important to change the context of the princess story as we know it?
Setsu Shigematsu: My daughter—by age three—had become enchanted with the Disney Princesses, much to my chagrin as a feminist-mom and educator. My attempt to ban princesses from my daughter's life was not going to work, so for her fifth birthday, I decided to write a story about a kind of princess I would want her to emulate. I had an actress read the story, Princess Terra, at her birthday party. The kids really enjoyed it, and to my surprise, all the parents enthusiastically said that I had to publish the story. Other parents began to express how they also felt that the current princess culture had a very negative influence, encouraging young girls to think that as long as they looked pretty, they would be rescued by Prince Charming. These traditional princesses are not the role models we want for our daughters.
GGP: Princess and fairy tales originated as cautionary tales for children. Do you think this message has strayed to promote commercial gain for the lucrative toy industry? How do your stories alter this?
Setsu Shigematsu: Our magical stories will also be cautionary tales, and we hope that they will be inspiring. We want to create a new pantheon of action-hero-princesses who demonstrate collective action to protect people and the planet. Our stories foster a greater consciousness about the value of helping others in need, and thereby shift values away from materialism, greed and self-centered individualism.
GGP: You have various races, backgrounds and personalities for your princesses. Why did you choose the backgrounds that you did? Which princess was the most fun for you to write?
Setsu Shigematsu: Promoting racial and cultural diversity and cross-racial solidarity are at the heart of our mission. We picked these backgrounds based on geography. We wanted to represent different parts of the world, from Latin America, Europe, Africa, East Asia, South Asia, the Pacific Islands, and Native North America.  There's a vast amount of cultures and backgrounds so we are starting with seven princesses for our first book series, but we plan to represent even greater diversity and different body types in our future books. I enjoyed writing Princess Terra because it was a fun and creative fairytale for my daughter. I am very involved in the editing process and the creation of the storyline, but our stories are written by different authors. Ashanti McMillon, my co-founder, is very talented writer. Thus far, I love all the stories.
GGP: Your princesses each have a different area of the world that they protect. Why did you choose to have your princesses be Guardians of these areas? In what way do they teach children about the world around them?
Setsu Shigematsu: We chose to have each of our princesses act as guardians of different areas so that each domain would provide a distinct opportunity to learn about various aspects of the environment: from air to sea pollution, to animal life and insects; and each princess will teach different lessons, like healthy eating and natural remedies. Each story also has an educational supplement, including: comprehension questions, a glossary and an etymology chart, so children can learn the origin of names and other words.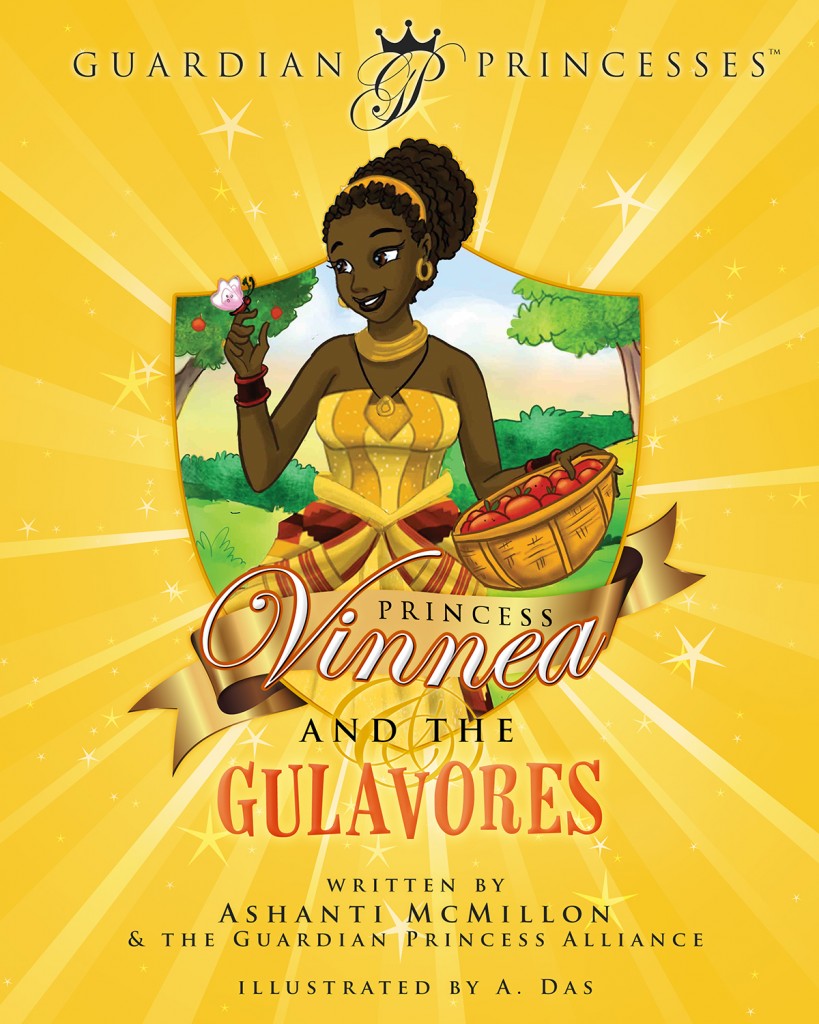 GGP: How do you feel your experiences as a mother and educator have influenced your writing and message in your books?
Setsu Shigematsu: As a mother, I wanted better roles models, for my children, especially for my daughter. As an academic, my scholarship is concerned with social justice and how individuals and social movements have positively changed the world. Each of these books deal with current global issues, and have themes rendered in a child-friendly format. As a mom and educator, I want to inspire our readers to create a better world for all.
GGP: You emphasize that your books follow "Common Core." Can you tell us a little bit more about they work with the new standards and why this was so important for you as a writer?
Setsu Shigematsu: While our books aspire to teach ethical ideals such as non-violence and the value of collective action necessary to defeat "greedy kings," I also am pragmatic about the conditions that teachers and parents face as most states (currently 45) have adopted the Common Core as their educational standards. We realize that teachers and parents will appreciate knowing that these books are aligned with these new standards. From what I've learned about the Common Core, although there is much debate about them, the focus on fostering critical thinking, is something I support as an educator.
GGP: You have opted to self-publish the series. Why did you choose to distribute your books in this way, rather than with a major publishing label?
Setsu Shigematsu: We wanted to self-publish them for two reasons. First, we wanted to maintain full creative control over the content and second, it would take about two years for our books to appear if we had gone with an established press. We did not want to wait that long.  We've vetted our books through multiple levels of professional review, and they now in production with the printers.
GGP: Which is the first book and when will it be available?
Setsu Shigematsu: The first book is Princess Terra and King Abaddon. It's part of the inaugural trilogy, which also includes Princess Vinnea and the Gulavores, which features our African Princess and Princess Mariana and Lixo island, featuring our Latina Princess.  All three titles and the anthology are available for pre-order now. The individual books are available now and the trilogy will be ready to be shipped in late-February.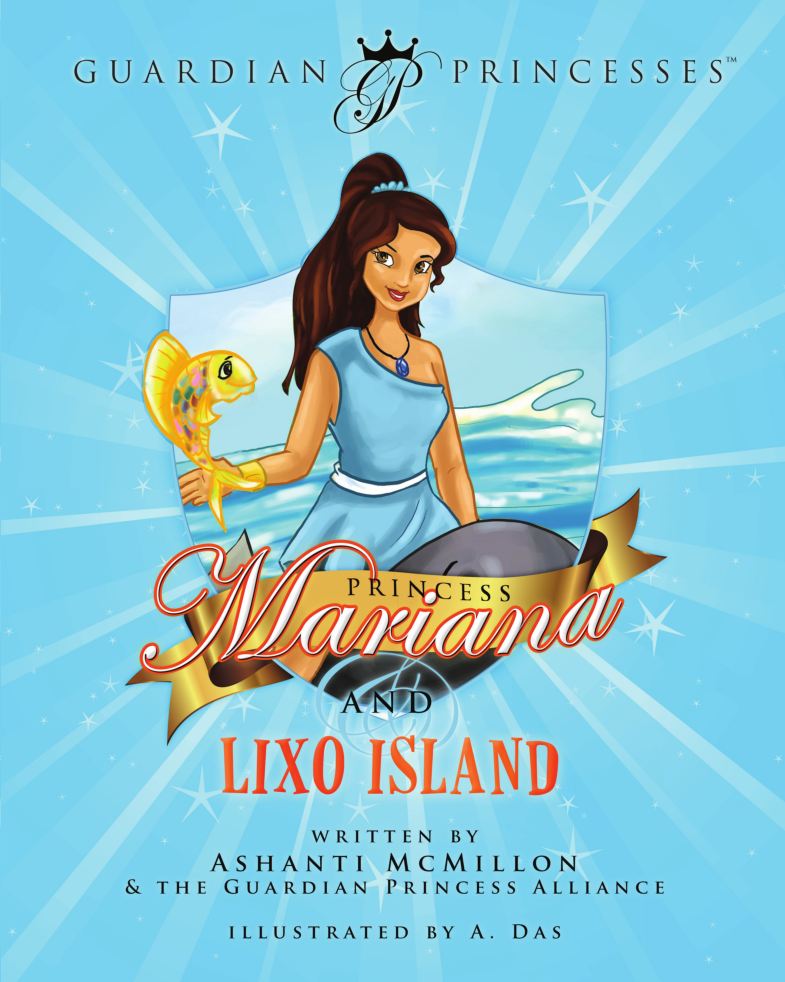 GGP: Do you plan to offer dolls or other merchandise linked with The Guardian Princesses?
Setsu Shigematsu: Yes, we hope to be able to do that in the near future.
GGP: How many member do you currently have in your real life group The Guardian Princess Alliance?
Setsu Shigematsu: We had about 25-35 people directly involved with the creation of the first three books and who remain active members in The Guardian Princess Alliance. We anticipate a lot of growth during our first years.
GGP: Where can parents find the books for The Guardian Princess Alliance for purchase?
Setsu Shigematsu: The Guardian Princess books are available on our website at http://guardianprincesses.com/buygpbooks/ and on Amazon.