To Watch on Hulu This Week: Spooked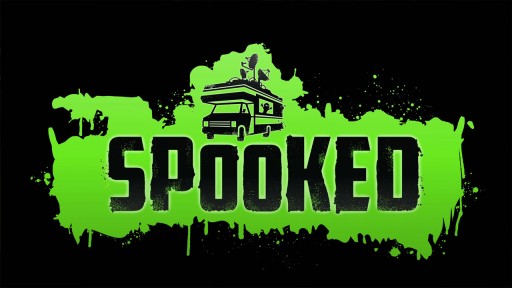 Don't be afraid… to laugh at Spooked. Geek and Sundry, who brought us Space Janitors and Caper, brings its own brand of comedy to ghost hunting. Connor (Julian Curtis) formed the Paranormal Investigation Team (PIT) to help his sister Piper (Shyloh Oostwald) after their parents died and Piper discovered that she could talk to ghosts. He brought childhood friend Elliot (Derek Mio) on board for his ghost-hunting skills, which appear to focus around taking polaroid pictures. Morgan (Ashley Johnson) is a wiccan priestess, voodoo spiritualist, occult specialist. Rounding out the team is Lindsey (Neil Grayston), a skeptic who nevertheless is funding the venture with the hope of internet fame and fortune.
Felicia Day, who produced and co-wrote the four-episode series with Michael Gene Conti, filled the cast with her talented friends such as Neil Grayston who was her on-screen flame on SyFy's Eureka. Whedonverse actresses Ashley Johnson and Dichen Lachman lend their star power to the show. Bryan Singer and his production company Bad Hat Harry give the 22-minute episodes a quality that makes you forget you're watching online.
The pilot, "Paranormal Investigators," opens on Carol (Lachman) and her wife D.J. (Alison Haislip) who suspects that Carol's father is haunting his old house. When they call in the team, Carol is skeptical, but it turns out that Piper is very good at getting ghosts to trust her. Morgan also shines in this episode. With only two female series regulars, and the other one mostly silent, Johnson carries the weight of femininity with strength and grace. She is quick to clear up misconceptions, stating that capturing a spirit would run counter to her beliefs and calling a ouija board "the fastest way to demon possession." She's attuned to the feminine divine and has her eye romantically on one of her fellow team members.
The first two episodes are full of inside jokes, like Elliot using Reese's Pieces for an ET reference and playing "Candy Swipe," which Felicia Day had brought to geekdom's attention when she championed the cause of its creator Albert Ransom earlier this year. There's at least one Doctor Who reference, and it's likely that someone was taking a dig at Star Trek director J.J. Abrams with the line "Get some lens flair."
Spooked is the first Geek and Sundry show made for Hulu, and you'll be able to watch a new episode every Wednesday this month, starting June 4, with new episodes hitting at 10 a.m. PT on Hulu and YouTube. In the mean time, check out the trailer below.