Urban Decay Alice Through the Looking Glass Review
Urban Decay (UD), known for their high quality and extremely pigmented makeup products, has collaborated with Disney to bring us the beautiful Alice Through the Looking Glass eyeshadow palette, along with a range of lipsticks that are all character themed. This palette would be a beautiful addition to the collection of any makeup artist or aficionado. As a beginning makeup artist and hoarder, I can honestly say I could not pass up the opportunity to get my hands on this palette.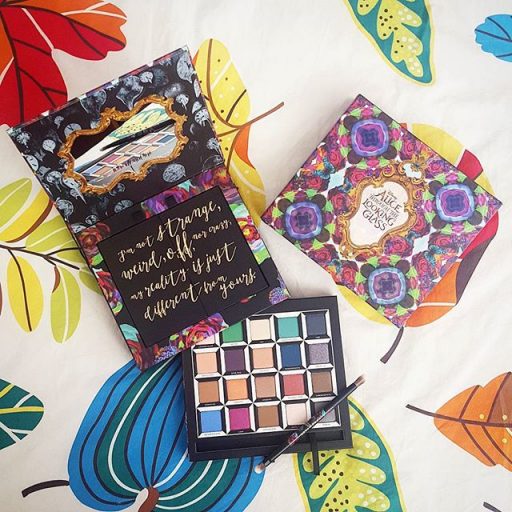 Ever since I was a child, Lewis Carroll and the Alice book series has always had a place in my heart, so this new movie series had me feeling nostalgic and excited. I won't lie and say that I am in love with the movies, as I found it very hard to suspend disbelief and to get past just how focused on Johnny Depp's character the two films were, however, UD has brought beautiful collaborations for both films.
Since I received the palette, I've been experimenting with it and even came up with a look book for my own blog, so it's probably reasonable to say that I have had enough time to form an opinion on it. As always UD has brought the goods and all of the shadows are beautiful and very appropriate when you think about this particular franchise. In the palette there is a total of twenty shades, each row of four down representing one of five different characters in the new film.
When you first remove the palette from the outer packaging, you open up the mirror to find a little pop-out butterfly. The bright kaleidoscope packaging is amazing and psychedelic, and while these aren't pertinent to the quality of the eyeshadows themselves, it doesn't hurt that UD is consistent with matching the quality of their packaging to the quality of their makeup.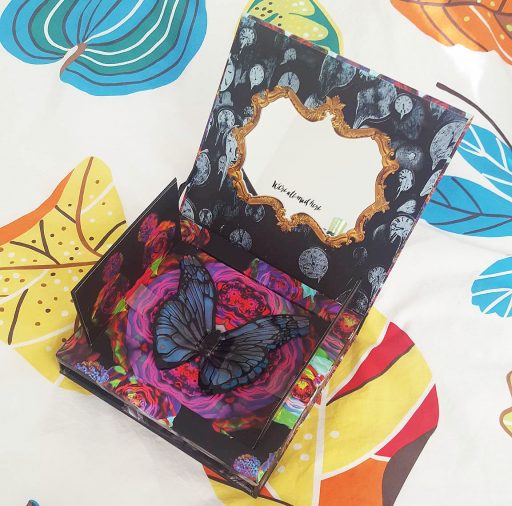 The eyeshadows themselves are very pigmented and blendable. The colour selection in my opinion is very varied and can produce a lot of wonderful looks from something soft and neutral, to something a little more bold and exciting. Each row of colours, and I mentioned before, are themed around five characters from the films: Alice, The Mad Hatter, Mirana (White Queen), Iracebeth (Red Queen), and last but not least Time.

And as with every review, I must include a couple of negative things about the palette because if I don't stop gushing over it, I may never stop. My first problem with the palette is that even with the large number of shadows available, there isn't really a whole lot else to it. I recognize that it does come with a double ended shadow brush, but most of the time with a palette of this size, the brushes tend to not get much use, and it might have been wiser for them to include one of their signature 24/7 Glide on Eye Pencil's, or even created one specific to the palette.
The second and final problem that I have is that a couple of the shades could have used a little bit of extra love. In particular, 'Dream On' which is a beautiful purple-grey with a foiled finish does not swatch or apply particularly well. I had to work with it quite a lot to produce the results I wanted with it, but eventually made it work by wetting the product on my brush before patting it very gently onto the lid. 'Metamorphosis' is another shade that I just did not enjoy one hundred percent. It is such a beautiful signature 'Alice' blue in the pan, but for some reason no matter which skin tone I applied it to, it appeared a lot darker and sort of muddy.
All in all, I found this palette to be stunning and of the consistently high quality that Urban Decay is known for. If you are a fan of makeup and of the works of Lewis Carol (or Tim Burton), this palette may be just the collector's item you've been looking for. And to finish off, here are a few shots of the looks I created with this palette for my own quasi-look book.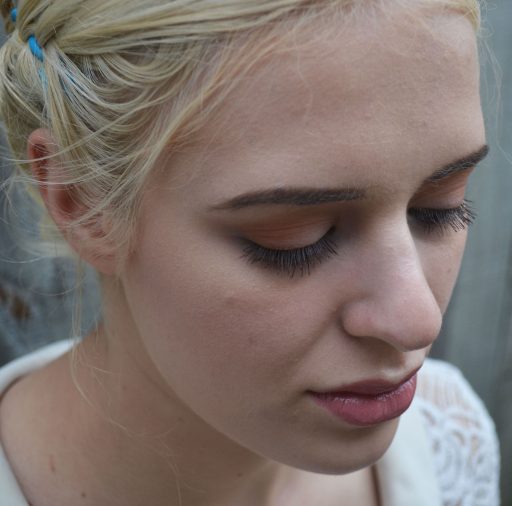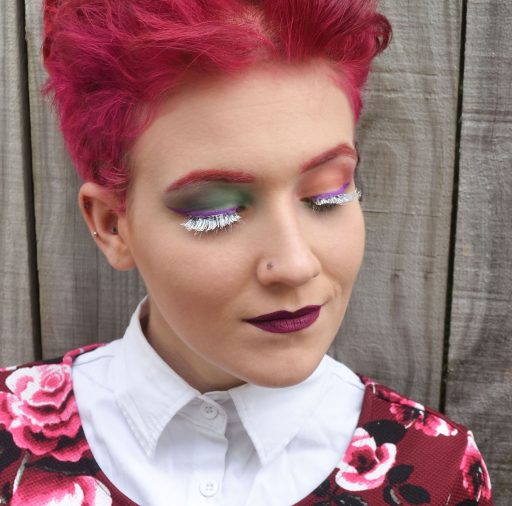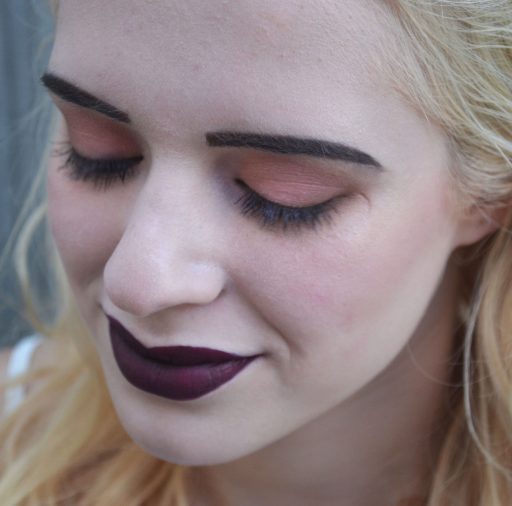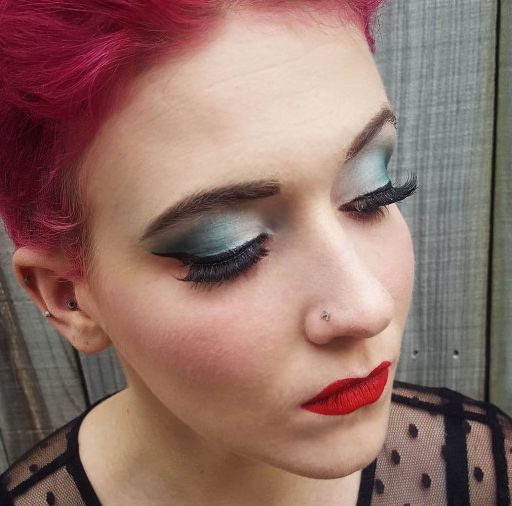 If you are interested in checking out my blog for the completed looks and more details, please head over to www.wordpress.angelapantsblog.com!