Keeping the Faith: Going against the 'Bad Girl' trend with a new type of hero.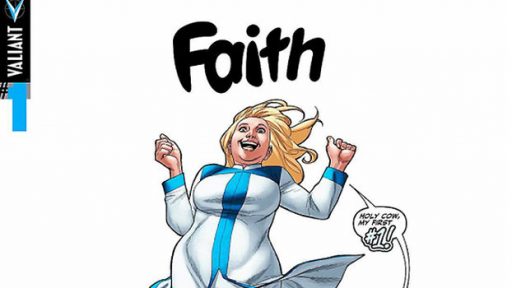 If you haven't noticed, there has been quite the resurgence in comics over the past 10 years or so. From comic related properties hitting the silver screen to the self-funding of new comic ventures, it's a good time to be a comic book geek.
And for that I'm thankful because it has rekindled my own love for comics. The last time we had a resurgence like this was when Image comics was born.
Everyone seemed to want a piece of the comic pie back then. And Valiant Comics was no exception. Having just formed a mere 3 years prior, companies like Valiant were slowly raising awareness that comics didn't have to be Marvel and DC knock offs. With comics about dinosaur hunters, living symbiotic armored heroes, nanite infested exiles, and a several thousand year old merry drunkard, Jim Shooter and company kept striving to tell compelling stories while avoiding many of the typical cookie cutter heroes of that era. But like many in the comic industry will tell you: the party was over faster than many were ready to admit it. Valiant succumbed but it wouldn't last. Many of the original cast would come back to life in 2012 and eventually bring more new faces along for the ride.
Faith is one of those new faces and there is a lot to love (literally and figuratively). If you missed the media blitz she was treated to in 2015 such as the articles on MTV.com or People.com then let me break the news for you: She's plus size. If Sir Mixalot lived in the realm of comics she'd be one of the gals on his speed dial. She's cute, spunky, self-deprecating, and well written. And I'm not prone to hyperbole.
I felt myself really related to this character with her wants and desires. She felt real and is likely based on someone (or several people) the writer Jody Houser knows. Her use of geek culture catch-phrases threw me for a bit but Faith professes several times to being a fan of a number of geek outlets so I chalked it up to that. She even utters "Gorram it" at one point and that's when it dawned on me that Faith is quite literally that ultimate con-going fan girl who is equally at home with Browncoats, Trekkies, or even Whovians.
Francis Portela handles most of the line art in the 4 issue series and his style is really solid. Too many times you find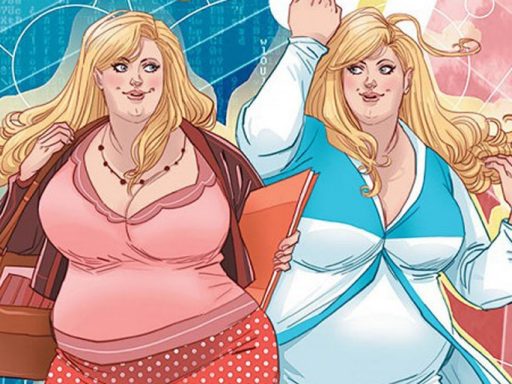 an artist that produces quality one shots or certain poses but when it comes to sequentials they struggle. Portela doesn't have this problem as the art stays clean and strong throughout the series.
One of the things I dislike about many ongoing books is how they find a hot artist and he/she sticks around for maybe 5 issues and they bring someone else in. When I noticed they had another artist on this comic I'll admit this was the first thing I thought about, but their use of an art alternate is inventive and fitting.
Marguerite Sauvage has the enjoyable task of drawing Faith's daydreams. That alone should tell you there is more to this book than meets the eye. Faith doesn't just have thought bubbles and inner dialog, she slips into very vibrant day dreams on occasion as she copes with crushes on guys, recognition, and a former boy friend. It's endearing and Sauvage does a wonderful job playing up her inner feelings and thoughts with her art style.
And the colors? Andrew Dalhouse kept giving me flashbacks to the vibrant colors of early Malibu Comics. Crisp, on point, and the type of color separations you buy out a whole company to obtain (yes I'm talking about you Marvel).
Faith is an amazing comic book read, and I'm extremely happy I signed up for the preorder for this graphic novel. She's not the bad girl you wanted. She's the geek girl you needed.
If you missed her 4 issue mini series you can pick up her newly released graphic novel Faith Volume 1: Hollywood and Vine through your local comic book store or Amazon.