What We Are Geeking About in 2017
A very happy new year to you! Do you know what one of the best parts of a new year is? We get to see new films, TV shows, books, and comics get released. Here are some of the things that The Geek Girl Project writers are excited about.
Comics:
X-Men: Gold and X-Men: Blue!  I have been out of X-Men fandom for a while now, but when I read the announcement for these two books I cheered. Out loud.  First and foremost with X-Men: Gold, Kitty Pryde is leading! And the comic will be written by Marc Guggenheim, executive producer of DCTV's Arrow and Legends of Tomorrow.  Recently Guggenheim just wrapped on an Agents of SHIELD monthly comic for Marvel. Guggenheim is one of a handful of writers who I think would do Kitty Pryde justice as the veteran superhero that she is.  And as leader! What are comic books now? Four dollars a book?  I am happy to pay this for Guggenheim's X-Men: Gold.
I don't know if I will be buying X-Men: Blue, as I don't really want to read more about younger versions of the original X-Men; however, Magneto is their teacher and THIS is interesting to me.
Movies
I saw the movie Kingsman: The Secret Service in 2015 and hoped that it was going to be good. This movie exceeded all of my hopes and turned into one of my favorite movies ever (I also ended up seeing the film a total of fifteen times in the theatre. I wanted a sequel!) Kingsman: The Golden Circle is coming in October of 2017! The main cast of British spies who pretend to be tailors are all back for the sequel, along with Pedro Pascal and Halle Berry,  who will be portraying members of the American version of the Kingsman, the Statesmen. There is little out about the movie as of yet (waiting any day now for the trailer!) but there are some really cool posters out that tease different characters in the film.
I am definitely looking forward to Kong: Skull Island. King Kong, both the original and the Peter Jackson version are two of my favorite films of all time. Will be interesting to see where they take it. The Mummy. This is one I'm looking forward to and dreading. I love Mummy films, especially the Universal and the Hammer ones. This one, it looks interesting, but I'm not a Tom Cruise fan any more. Also, seriously, why "re-imagine"? Bram Stoker wrote a female mummy story that's been filmed a couple times. Female mummies are nothing new.  (And absolutely Guardians of the Galaxy Vol 2…okay..just Squee…and little more squee!)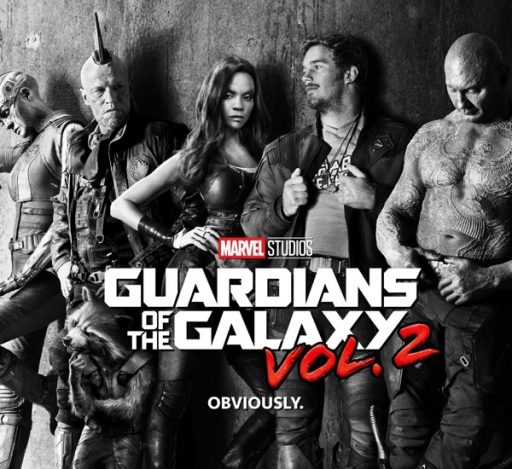 My list of movies is so long it's doubtful I'll get to see them all in the theater: the next Star Wars movie, Guardians of the Galaxy 2, Death House (the "Expendables of Horror" and it looks so fun!), John Wick Chapter 2, Wonder Woman, Dark Tower, and Logan. I want to look forward to Ghost in The Shell but I cannot get behind ScarJo as Motoka, not because she's white but because she's irritating to me.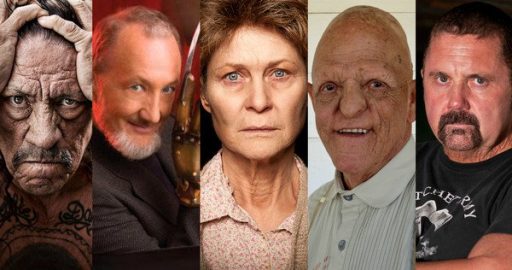 2017: A good Year to Be a Kaiju Fan!
There aren't a lot of movies slated to actually hit the theater in 2017 for Kaiju fans, but what there is will be the kick off to years of Kaiju goodness.
We will start with Kong: Skull Island in March of 2017. Kong: Skull Island stars Brie Larson, Tom Hiddleston and Samuel L. Jackson. Now, I'll be honest, I was never much of a King Kong fan,  but Kong: Skull Island looks good. Hopefully they've dispensed with the victim blaming of yesteryear. The trailer has enough giant monster action in it to make me want to see it.
Kong has been supersized for Kong: Skull Island and the reason for this is that Legendary Studios is getting ready for…wait for it…Godzilla vs Kong. Oh yeah!
Godzilla vs Kong is not due out until 2020 but look what comes in between to keep us Kaiju loving fans happy: Godzilla 2 in 2019 and Pacific Rim: Uprising in 2018.And that doesn't even count any more Godzilla offerings from Toho. After the success of Shin Godzilla we can hope that Toho keeps the new Godzilla movies coming from their studio too. For now they have a Godzilla Anime Film slated to be released in — 2017.
Then there is The Great Wall due out in February of 2017 and there looks to be monsters in that one too.
Television
Of course Doctor Who. I want to see what the helm change does. I do like Broadchurch, so intrigued. Stranger Things 2. Rare show for me to binge the whole thing in a 24 hour period. Stranger Things one did that. Oddly, The Magicians is doing that at the moment. So, that is added as well. Emerald City looks worth checking out. Punisher on Netflix and the next series of Daredevil.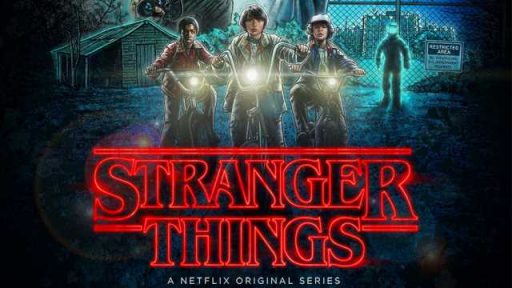 I have the return of Face Off coming up on SyFy. This season is an all-star season with a great line-up of artists. There's Emerald City on NBC, Twin Peaks on Showtime, Stranger Things season 2, Punisher, Doctor Who, Sherlock, and I'm sure there are more. I would love to look forward to CBS's Star Trek: Discovery, but apparently it's only going to be available on their new streaming service which is a shame as the cast looks phenomenal.