Black Panther in the Movie and Comics!
Jabari Jondee here at Wakanda,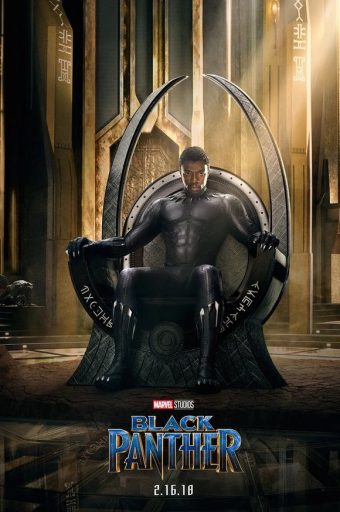 The Black Panther film, directed by Ryan Coogler, is about to open at the box office. Here are the comic book characters in it and the issues and trade paperbacks they are in. The character has some hard edged stories in the comics. His first appearance was in Fantastic Four #52 (1966) as well as Wakanda. He is of course T'Challa played by Chadwick Boseman. The father of T'Challa was T'Chaka who first appeared in Fantastic Four #53 (1966). He is shown in flashback in the comic and is played by John Kani in Captain America: Civil War (2016) and the Black Panther movie. The two issues are collected in The Black Panther Volume 2 (2013) and Marvel Masterworks: The Fantastic Four, Nos. 51-60 & Annual 4 (2000). He joined the Avengers in Avengers #52 (1968). Black Panther's solo appearance begun in Jungle Action #6 (1973) which started the long storyline, ending in #24 (1976). The Panther's Quest was by Don McGregor with art by Rich Buckler, Gil Kane, and Billy Graham. The story made it to trade paperback form in Black Panther Epic Collection: Panther's Rage (2016) and in hardcover with Marvel Masterworks: The Black Panther Volume 1 (2010). The first issue has the Black Panther returning to Wakanda and finds it under the threat of Erik Killmonger. Killmonger is the villain portrayed by Michael B. Jordan. He fights with Erik Killmonger, his leopard Preyy, before thrown by Killmonger off a waterfall.
Ulysses Klaw is the rival to Black Panther who first appeared in Fantastic Four #53 (1966) which also debuted Vibranium. He kills T'Challa's father and loses his hand to an explosion caused by T'Challa. Klaw is played by Andy Serikis whom we last saw in Avengers: Age of Ultron (2015). In the film, another villain Black Panther faces is M'Baku played by Winston Duke. He first appeared in Avengers #62 (1969) by Roy Thomas and John Buscema. M'Baku is also from Wakanda and comes from a rival White Gorilla tribe. Also in the same issue was the debut of W'Kabi, friend to T'Challa, he is played by Daniel Kaluuya in the film. In 1977, Jack Kirby wrote and drew Black Panther's solo title battling the Collectors over powerful artifacts; a superhero Indiana Jones. He revealed his trial by combat to become the Black Panther in issue #8 (1978). Black Panther travels to South Africa and fights the apartheid there to find his mother, Ramonda, in Panther's Quest which was another long form comic that ran in Marvel Comics Presents. Angela Bassett plays Ramonda in the film. It started with issue #13 (1989) and ran to #37 (1990). It was collected in trade paperback form in Black Panther: Panther's Quest (2018).
Everett Ross first appeared in Ka-Zar #17 (1998) by Christopher Priest and Kenny Martinez.  He is played by Martin Freeman in Captain America: Civil War (2016) and the Black Panther movie.  Black Panther #1 introduces the Dora Milaje; the personal body guards of the Black Panther. It is written by Christopher Priest with Mark Texeria art. Priest's Black Panther stories were collected in Black Panther by Christopher Priest: The Complete Collection Volume 1 (2015). Everett Ross debriefs Nikki Adams in a scattered telling of his client who is the Black Panther.  T'Challa  is helped by Okoye, his chauffeur and Nakia, his "personal aide" who are lethal members of the Dora Milaje. Danai Gurira plays Okoye and Nakia is played by Lupita Nyong'o. Zuri is also shown as an advisor to T'Challa. He is portrayed by Forest Whitaker. Reginald Hudlin had a strong run on Black Panther. His stories were collected in the Black Panther: Who is the Black Panther (2015) trade paperback. A man is recounting the attempted invasions of Wakanda and it's defense by the Black Panther. This is reminiscent of what is in the Black Panther trailer with Everett Ross and Ulysses Klaw. The U.S. government, uncomfortable with the power of Wakanda, sends in Klaw.
Issue #2 introduces Shuri, the sister of T'Challa, she races to get to the ring where the Black Panther fights everyone in the kingdom to keep the mantle of the Black Panther. Shuri is played in the film by Letitia Wright. T'Challa is at the Great Mound in Wakanda to see the miners corrupted and activates his Black Panther outfit to track the mysterious woman who corrupted the miners to revolt. She is Zenzi of the Nigandan Border Region next to Wakanda. In the golden city, a Dora Milaje, Aneka is condemned for killing a brutal chieftain, she is freed by her lover, Ayo. They both wear the Midnight Angel suits. Ayo first appeared in Ultimates #1 (2016) by Al Ewing with art by Kenneth Rocafort. She was played by Florence Kasumba in Captain America: Civil War (2016) and the Black Panther film. Continuing with Black Panther #1, we also have the Necropolis where T'Challa sees his sister, Shuri, who had taken over as Black Panther in a comatose state. We will see these characters soon on the big screen on February 16th!