Happy Birthday Harrison Ford!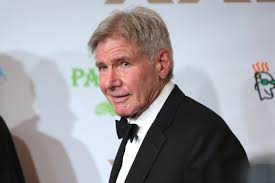 Happy Birthday Harrison Ford! He started out in television and one of his early film roles was in A Time for Killing (1967) playing Lt. Shaffer, a Confederate soldier trying to escape to the Mexican border. Next, he played Willie Bill Bearden in the western Journey to Shiloh (1968). Harrison, it is well known, decided to become a carpenter, but took the part of Bob Falfa in George Lucas' American Graffiti (1973). He had an iconic role of course as Han Solo in Star Wars (1977). He returned to the role in The Star Wars Holiday Special (1978). Harrison had a cameo role in Francis Ford Coppola's Apocalypse Now (1979) playing a soldier identified as G.Lucas. Next, he starred alongside Gene Wilder in The Frisco Kid (1979). He returned to Star Wars in The Empire Strikes Back (1980).
In 1981, Harrison took another iconic role as Indiana Jones in Raiders of the Lost Ark. He starred in a dystopian sci fi film playing Rick Deckard in Blade Runner (1981). Then, completed the Star Wars trilogy with Return of the Jedi (1983). Harrison returned with the bullwhip in Indiana Jones and the Temple of Doom (1984). Next, he turned to drama with the Peter Weir directed films, Witness (1985), and The Mosquito Coast (1986). Harrison also went into comedy with the Mike Nichols' Working Girl (1988). He finished the Indiana Jones trilogy with Indiana Jones and the Last Crusade (1989). Harrison again worked with Mike Nichols with the drama, Regarding Henry (1991). He starred in the Tom Clancy adaptation, Patriot Games (1992), playing Jack Ryan. Harrison played an older Indiana Jones in the episode of The Young Indiana Jones Chronicles, "Young Indiana Jones and the Mystery of the Blues" (1993). He played Dr. Richard Kimble in The Fugitive (1993). Harrison was in the next Jack Ryan film, Clear and Present Danger (1994).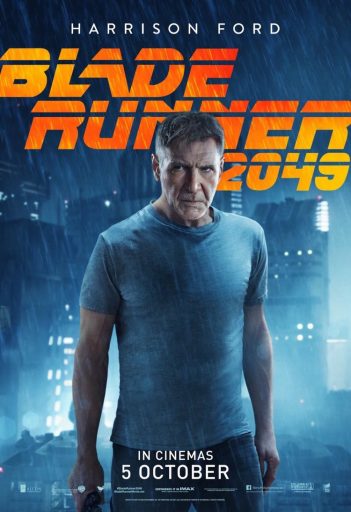 Harrison played President James Marshall in Wolfgang Petersen's action film, Air Force One (1997). He entered horror territory with Robert Zemeckis' What Lies Beneath (2000) with a screenplay by Clark Gregg. In Kathryn Bigelow's submarine film, Harrison played Captain Alexei Vostrikov in K-19: The Widowmaker (2002). He ventured back into sci fi with Jon Favreau's Cowboys & Aliens (2011) which adapted a comic book. Next, he co-starred alongside Chadwick Boseman as Jackie Robinson in 42 (2013). Harrison played Colonel Graff in the adaptation of the sci fi novel, Ender's Game (2013). He was then in the action film, The Expendables 3 (2014), playing Drummer. In the romance film, The Age of Adeline (2015), Harrison played William Jones. He made an incredible return as Han Solo in Star Wars: The Force Awakens (2015). Harrison also returned in another sci fi film, as Rick Deckard, in the brilliant Blade Runner 2049, directed by Denis Villeneuve. Harrison Ford has brought us many iconic roles so Happy Birthday Harrison Ford!