Happy Birthday Benedict Cumberbatch!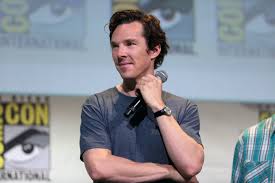 Happy Birthday Benedict Cumberbatch! One of Benedict's early film roles was a supporting part as Paul Marshall in the adaptation Atonement (2007). One of his iconic roles was playing Sherlock Holmes in the contemporary setting of London in the series created by Mark Gatiss and Steven Moffat, Sherlock (2007-2017). Next, he played William Carey in another adaptation, in this case for Phillippa Gregory's novel, The Other Boleyn Girl (2008). In 2011, he was in the National Theater Live's presentation of the Danny Boyle directed Frankenstein. Benedict starred as Major Jamie Stewart in Steven Spielberg's adaptation of the play War Horse (2011).
He portrayed the Necromancer in Peter Jackson's The Hobbit: An Unexpected Journey (2012). In 2013, he played the villain in Star Trek: Into Darkness. Benedict was in the drama, 12 Years a Slave (2013) playing Ford. Then, he took the part of real life Julian Assange in The Fifth Estate (2013). He later voiced Smaug and the Necromancer in The Hobbit: The Desolation of Smaug (2013). Benedict had a brilliant role playing the genius Alan Turing working to break the Nazi codes in The Imitation Game (2014). He voiced Classified, the British wolf and leader of the North Wind in the animated Penguins of Madagascar (2014). He completed the Hobbit trilogy in The Hobbit: The Battle of the Five Armies (2014).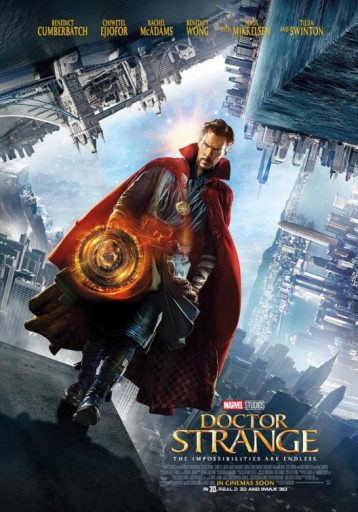 In 2015, he played the lead role of National Theatre's production of Shakespeare's Hamlet. Benedict entered the MCU portraying Dr. Stephen Strange in Doctor Strange (2016). He played a surgeon finding a cure for his trembling hands learning from the Ancient One and becoming Master of the Mystic Arts. Benedict had a cameo as Doctor Strange in Thor: Ragnarok (2017) and then this year's Avengers: Infinity War taking on Thanos. He is currently getting acclaim for his title role in the television drama, Patrick Melrose. Benedict has upcoming the Andy Serkis directed Mowgli playing Shere Khan. In November, he also has a lead role in the animated movie, The Grinch. Happy Birthday Benedict Cumberbatch!