Happy Birthday Chris Pine!
Happy Birthday Chris Pine! He started on television with a 2003 episode of the medical drama ER. Chris played Nicholas Devereaux in The Princess Diaries 2: Royal Engagement (2004). He was Captain James Kirk in JJ Abrams' Star Trek (2009). He voiced Jack Frost in the animated film, Rise of the Guardians (2012). Chris returned to play Captain Kirk in Star Trek: Into Darkness (2013). Next he had the lead role in Jack Ryan: Shadow Recruit (2014).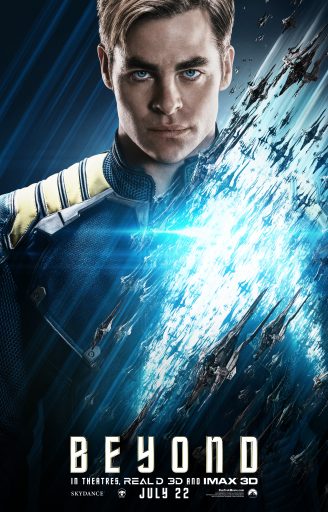 He played Caleb in Z for Zachariah (2015), a post-apocalypse film based on the novel by Robert C. O'Brien. Chris was in the drama about one of the greatest United States Coast Guard rescues in The Finest Hours (2016). Then, Chris was in Star Trek: Beyond (2016). He was perfectly cast as Steve Trevor in Wonder Woman (2017). This year, he played Dr. Alex Murray in A Wrinkle in Time directed by Ava Duvernay and based on the Madeline L'Engle novel. Chris has upcoming Outlaw King for Netflix and is currently filming Wonder Woman: 1984. Happy Birthday Chris Pine!