Happy Birthday Jamie Lee Curtis!
Happy Jamie Lee Curtis Birthday and Happy Thanksgiving! Jamie made her first film with John Carpenter's Halloween (1978) playing Laurie Strode taking on Michael Myers. She next continued with director John Carpenter in his horror film The Fog (1980) playing a hitchhiker who ends up in the haunted town of Antonio Bay. Jamie returned to play Laurie Strode in Halloween II (1981). She also was in comedies playing Ophelia in Trading Places (1983). Then, she was Wanda Gershwitz in A Fish Called Wanda (1988). Jamie starred in the sitcom Anything but Love (1989-1992). In 1990, she starred in the thriller Blue Steel (1990) directed by Kathryn Bigelow. Jamie next starred in Forever Young (1992), a time lost romance written by J.J. Abrams.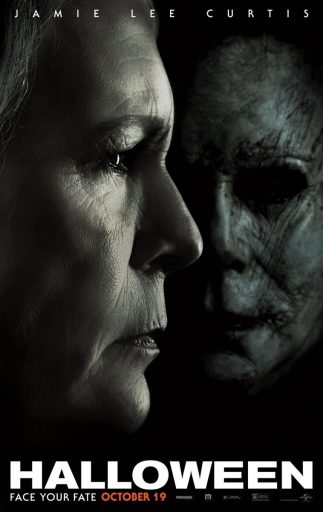 She begun writing children books starting with When I Was Little: A Four-Year Old's Memoir of Her Youth (1993). Jamie won a Golden Globe and Saturn Award for playing Helen Trasker in True Lies (1994), the spy action film directed by James Cameron. She reprised her role as Laurie Strode in Halloween H20: 20 Years Later (1998). Also, in 1998, her book, Today I Feel Silly, and Other Moods That Make My Day made the New York Times best seller list. Then, she played Laurie Strode again in Halloween: Resurrection (2002). Jamie was on the comedy horror show, Scream Queens (2015-2016), playing Cathy Munsch. Recently, Jamie is in the sequel that moved past the endless sequels with Halloween. Happy Birthday Jamie Lee Curtis!