Kickstarter Review – Omniverse: An epic narrative puzzle adventure
It's a dystopian puzzle game that you can take with you, an escape room you can carry in your backpack. Omniverse looks like a book, but is so much more!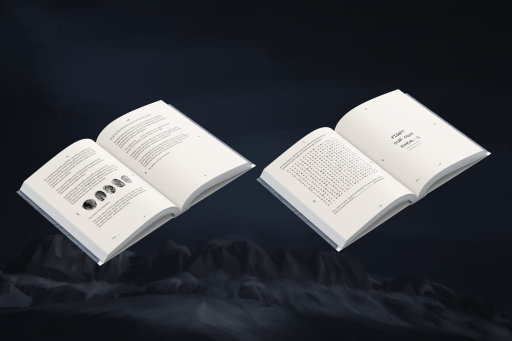 Open the book and find yourself in the Omniverse, where you are one of the 10% of the human race who survived The Great Cull. You may not understand what's going on at first, but you know you need to escape, and that's good enough to get started. Within a few pages of the sample chapter, I was quickly finding out more about the world. With the 360 degree view mechanic, you can explore, and you will make good use of a notebook and pencil to make maps, take notes and keep track of your inventory. It reminded me of old-school text-based RPG games, but with more challenging puzzles and no annoying computer error messages.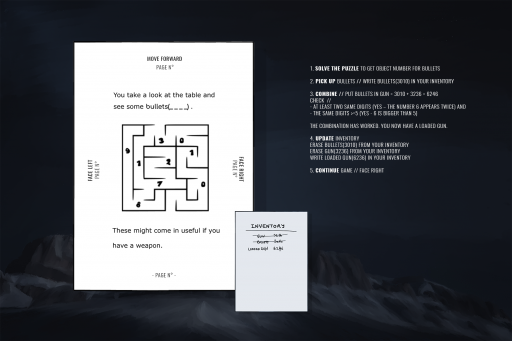 Speaking of puzzles, they were definitely a big draw for me, and I'm very impressed. I've always loved logic puzzles, and the idea of a puzzle book that also had a compelling narrative had me eager to jump in and test my skill. When the description says that each chapter will take at least half an hour (and some much longer) to complete, that is no exaggeration. I found myself turning pages back and forth to see if I'd missed any clues on previous pages and scribbling a lot to check my work. (I'll definitely be using sticky notes to hold my place in some rooms.)
I had to stop way before I wanted to, due to Real Life, but saving your place is as easy as a bookmark or jotting your ending page number in your notebook. Speaking of notebooks, one of the Kickstarter levels actually includes a custom notebook, and the stationery addict in me couldn't help but pledge the extra to get it. All of this, and that's just the Prologue. The funding for this project is already at 200%, but if you like puzzles, logic, or escape rooms, you'll want to get in on the Kickstarter before it ends July 11.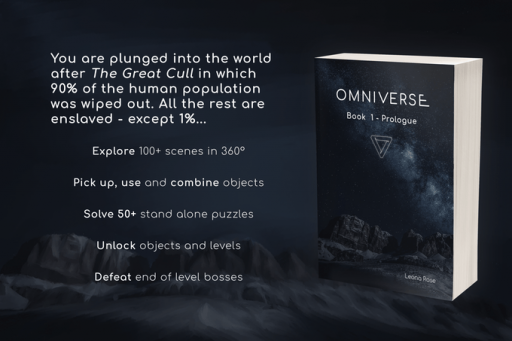 (Disclaimer: I was provided a free sample chapter to help write this preview.)